For a start, you need to have a suitable website and it has a price. Web hosting is a service that normally allows the organization or the mass to publish its content over the Internet. This can be done by the website hosting service provider, who will be the basic provider of all the technologies necessary to put their content on the Internet. For all storage parts, you also need a Server Hosting mechanism. When citizens want to take a look at your website, a domain address or website is also required. This can be done with the Domain Hosting part that will help you with the parts of the domain. The servers will connect and, ultimately, the content of your web page will be sent through the browsers.
How to choose the best web hosting company
There are many website hosting companies that you get, but you need to keep a record of your basic requirements for your website. If you plan to establish your business in Pakistan, then, without a doubt, it has to be Digital Media Trend. You have to reduce your requirements to DMT and the rest is assured. This web hosting company has been a reliable service provider since 2009 that has made it the Best Web Hosting Services in Lahore. With more than 3000 clients in your name, it is definitely the best offer for your new company or business. The locations are not important to them in Pakistan since they have services in Pakistan and its surroundings.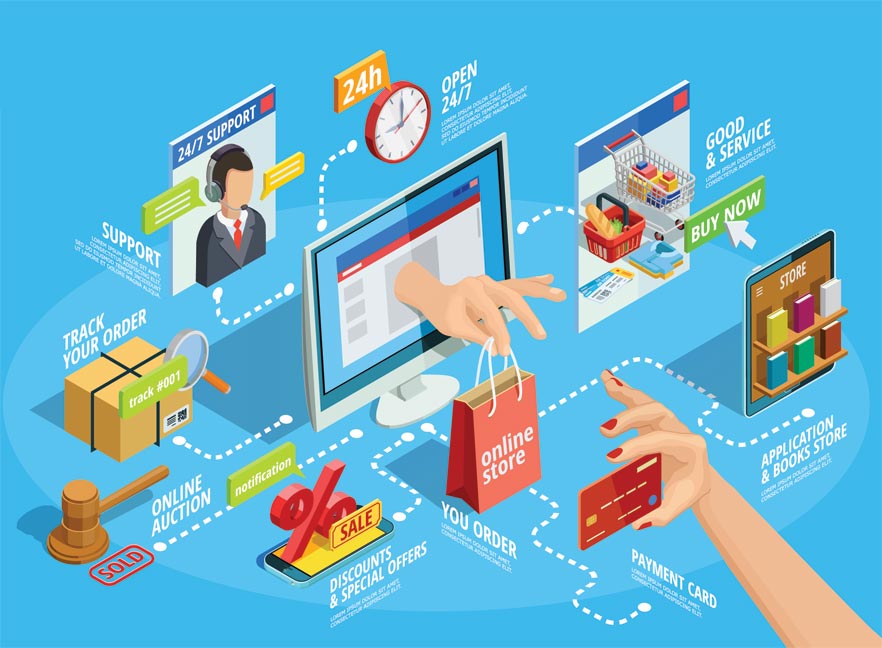 Bandwidth
The first thing you should do when buying cheap hosting services is to evaluate disk space and bandwidth needs. If your site has many graphics, dozens of pages and large amounts of traffic, you will need decent bandwidth and disk space. Unlimited plans are available and make life easier. If your site is going to be simple and will not generate a lot of traffic, you should be able to get out with less disk space and bandwidth.
Compatibility
This service provider is very compatible with the services you want for your company. Well, with the availability of Linux web hosting along with Windows web hosting, it provides an additional advantage. Operating systems are the areas that are often overlooked when building your business. Double-check this area before finalizing the deal.
Keep compatibility in mind. In the thrill of looking for a website hosting provider, you can overlook one critical thing: the type of operating systems that are compatible. You will not want to change operating systems, so you should check this point before deciding on the website hosting provider.
Reliability
Reliability and availability are critical characteristics that must be taken into account when looking for web hosting. The best web hosting companies offer availability rates of 98 and 99 percent, often referred to as "Uptime." However, it is easy to make such claims, so be sure to see if they keep their promises, on the other hand, we promise 100% guarantee of server uptime.
Security
Safety is also an essential concern. Choosing a website hosting provider without knowing your available security features is a big mistake. Elements such as firewalls, daily backups, and user authentication should be included. It is also good to receive notifications every time changes are made, as they can alert you to suspicious activities
The best in Lahore Pakistan
Well, outside of the major web hosting Services in Lahore Pakistan, Digital Media Trend is the best offer. This web hosting Service provides the best and the latest technology that includes services such as FTP hosting and Joomla hosting. Along with these services, this website hosting company provides Cpanel hosting. All these services would be provided by DMT and you can choose the plan according to the requirements. There are no hidden charges.
Web hosting in Pakistan
The best web hosting in pakistan, if you have a website for hosting and looking for the best web hosting in Lahore for your business, then you are in the right place. Web hosting is a business that allows different institutions and people to host a website or a web page on the Internet. Many web hosting companies are located in different cities. But the web hosting business in Pakistan is at its peak. Digital Media Trend is considered one of the best web hosting company in Lahore. It offers the services of top-level consultants and specialists. Search engine optimization is the policy implemented by businessmen to market and advertise their business in the Internet world.
Reliable web hosting company in Lahore
If you want to be successful in online business, calling attention is one of the most important strategies you should perform. Attention cannot bring money, but it can accompany clients. In this competitive world of technology, Digital Media Trend promises to lead your business in the highest ranking of Google. This web hosting company in Lahore has awarded a contest to other running companies in the field of web hosting in Lahore. Its experts provide quality services to their clients and establish a trustworthy connection between the company and its consumers. Customers always want their website to rank high when people search for their products and products.
Corporate web hosting
These web hosting providers understand your business, so you may require a higher level of secure service. This is the best web hosting in Lahore that a company can ask for. The web hosting
The company offers cheap hosting services and is perfect for keeping all kinds of official data. Not only this, they are always there for the backup of your confidential data. The best part is that there are many corporate hosting plans that have been designed perfectly for corporate purposes. The corporate solutions of web hosting clients would be perfectly fulfilled.
Payments
Do not worry about the payment procedure, since they have made it easier both for companies and for other people. You can buy hosting packages from websites also from here that fit your purpose.
We provide free web hosting and domain with web development packages
For More Detail Click Here