Advanced Graphic Designing Course in Lahore
Start your career as a top graphic designer, learning the art of graphic design in all its forms. DMT Training offers you classroom-based graphic design courses in Lahore where you will learn from a professional and experienced graphic designer.
The course covers all the major graphic design tools including Adobe Photoshop training, Illustrator training training as well as Adobe InDesign training. On completion of this graphic design course, you will become a certified graphic designer and will also receive job assistance.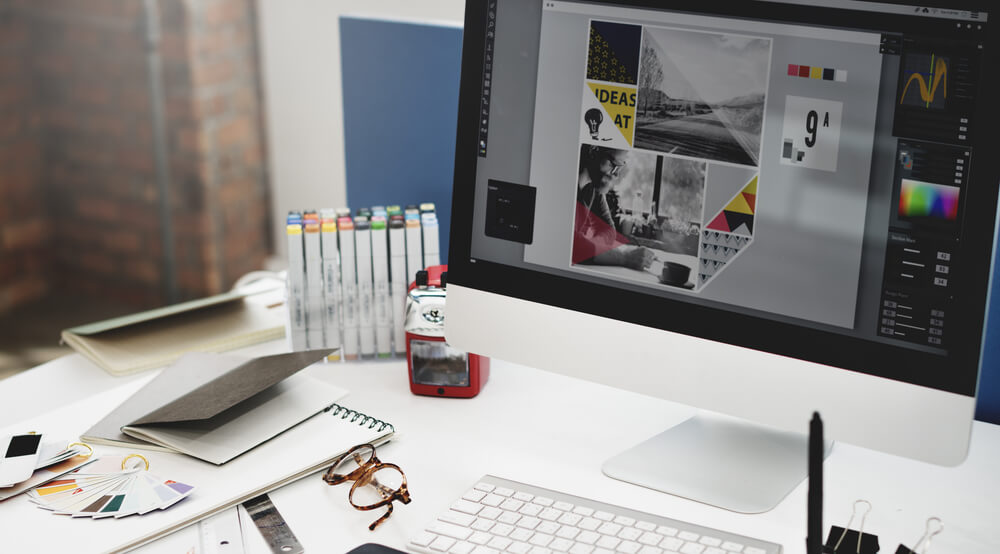 Course Name
Mode of Training
Trainer
Starting Date
Timing
Days

SEO Training


On-campus / online


M. Aleem Akhtar

05 Jun

11:00-12:30 pm

M/T/W/T

M. Naeem Akhtar

13 Jun

6:30- 7:30 pm

T/T/S

Social Media Training 

On-campus/ online

M. Naeem Akhtar

 

6:30- 7:30 pm

M/W/F

 

Graphic Designing


 

On-campus/ online


 

MS. Muntaha Hussain


 

12 Jun


11:00-12:00 pm

 

M/T/W

5:30- 6:30 pm

T/T/S

Video Editing Training

On-campus/ online

MS. Muntaha Hussain

 

5:30- 6:30 pm

M/W/F

WordPress Training

On-campus/ online

M. Sarmad Saeed

19  Jun

5:30- 6:30 pm

M/W/F

Shopify Training

On-campus/ online

M. Sarmad Saeed

 

5:30- 6:30 pm

T/T/S
Graphic Designing Course Fees
Graphic Design Certification Course: hands-on training in Photoshop, Illustrator, CorelDraw and InDesign
As businesses move online with websites, social media, visual ads, YouTube and many other platforms, the demand for graphic designers is skyrocketing. Graphic designers are artists who create visually appealing graphics for various purposes. This includes graphic design for social media (posts, stories, headlines, etc.), YouTube thumbnails, company logos, banners, brochures, flyers, ad graphics, presentations, brochures, business cards, and more.
In DMT's graphic design course in Lahore, you'll learn how to create all kinds of visually appealing and business-oriented graphics. You don't need any previous graphic design experience as we cover everything from scratch and beyond.
We focus on creating skilled and job-ready talent that will help you build a great career in graphic design. You can find a full-time job, become a freelance graphic designer or start your own business.
Become a certified graphic designer with our graphic design and Photoshop courses in Lahore. Start learning with confidence with our free two-day introductory course!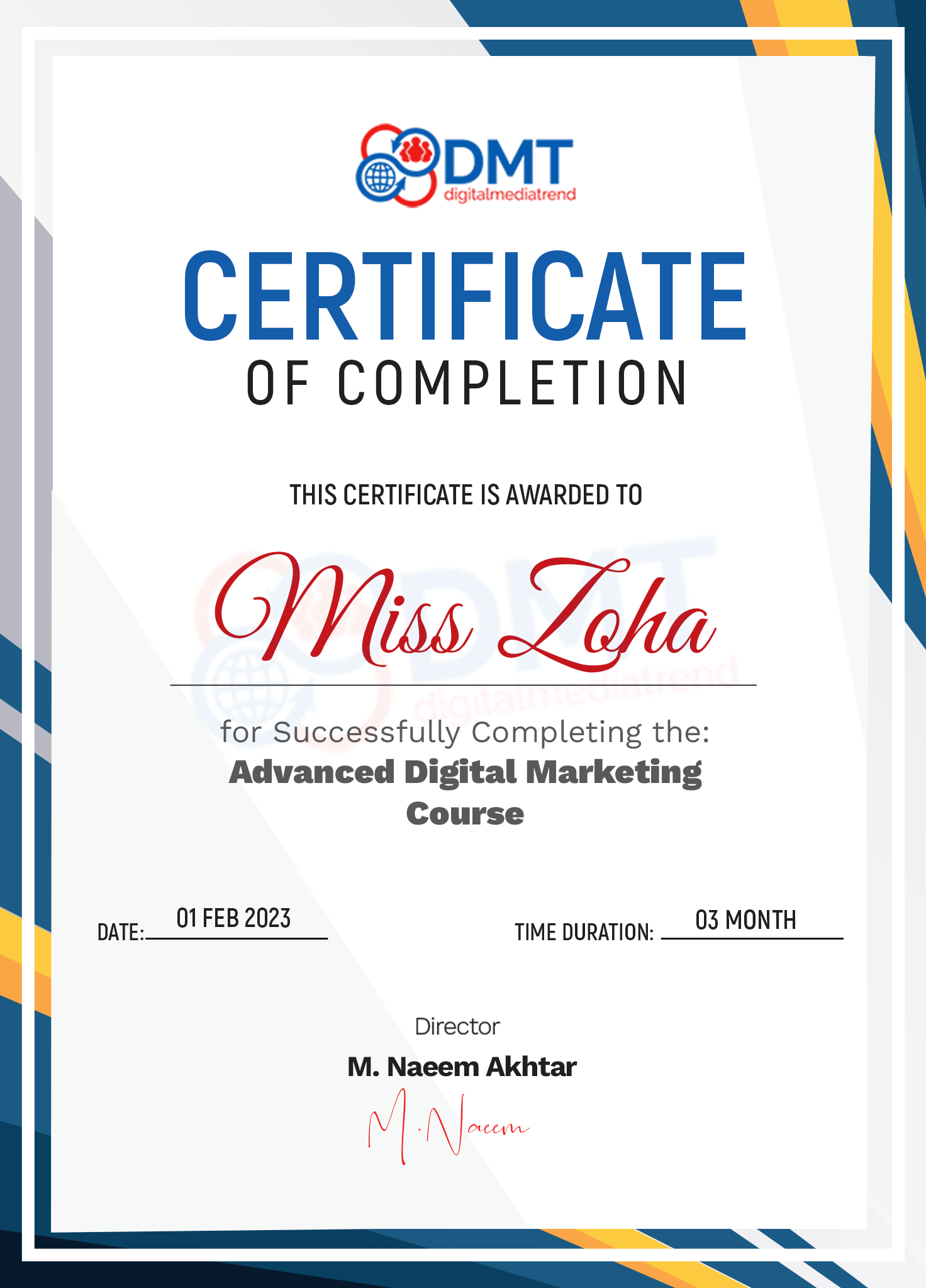 Advanced Graphic Design Course Content and Curriculum
Well-structured & comprehensive curriculum designed according to latest trends and industry standards!
Why DMT is the best graphic design institute in Lahore?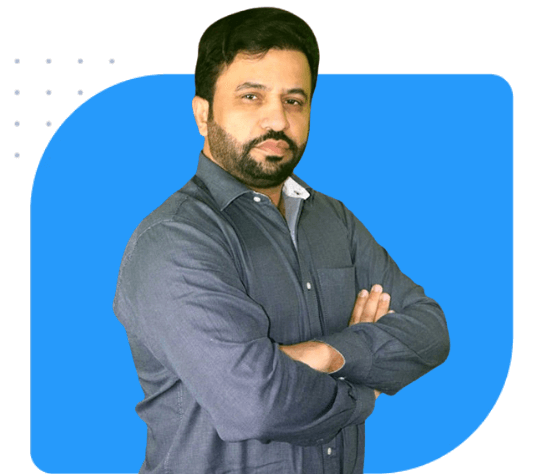 It's time to Secure Your Future Career.
What students say about our Graphic Design Course in Lahore!
We are proud to have positively impacted the career foundations of thousands of students in Pakistan.
DMT is the best design institute in Lahore. Experienced teachers, quality teaching, hands-on practice on various projects, specialized training courses in Photoshop and other Adobe programs. I got everything I wanted to learn. Thank you very much
Thank you so much to DMT for this graphic design training course in Lahore. During this course, I learnt and worked on several graphic projects. There was not a single instance when I felt ashamed to ask about my doubts. The trainer is professional and experienced. I can call myself a professional graphic designer
Good training program. I am very satisfied with the graphic design course at DMT. I've only ever heard the name Photoshop, but this course not only made me proficient in Photoshop, but also in other tools like Illustrator and CorelDRAW. Now I do freelance work and get good projects
The support from the coach is very good. I appreciate all the efforts to make me a skilled graphic designer. Thanks to the graphic design course at DMT Lahore, I got a job in a good company
Take 2-Days of FREE Demo of Our Graphic Design Classes in Lahore!
Want to take a demo class before enrolling? Just fill-up the form to register yourself for Pakistan's most trusted digital marketing and digital marketing courses.
FAQs About Graphic Design Course
Master the art of creating appealing graphics, banners, brochures, social media images, logos, and much more!
Become a skilled and highly-paid graphic designer!
Enroll now in the best Graphic Designing Course in Lahore!
Adobe Illustrator CS6
Adobe Photoshop CS6
Lightroom
In page Urdu