Digital marketing is taking over every other type of business in the world as people rely more on digital technologies and content marketing is not far behind either, it is becoming more essential as days pass. Having third parties between you and your customers or consumers and you will have to handle a direct marketing way in 2022 and the upcoming years.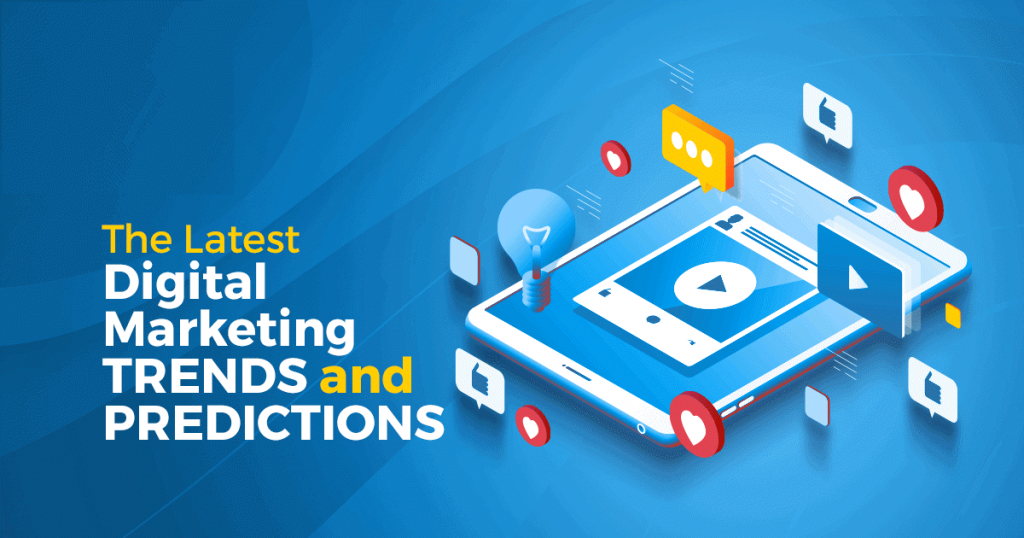 Make your audience yours
It is essentially important that the audience you are creating for isn't just benefiting you and in turn, you are also providing them with benefits. If not, what will be the purpose?
Is your audience getting the message that you deliver to them? For example, on Instagram, you probably have followed many people and many blogs but you are not getting notified when they post and neither do you get to see every single one of their posts. Sometimes they appear on the top of your screen and sometimes they don't. This is all because of the algorithm and you can beat it with the help of SEO agencies. With the constant flow of information and the outpouring number of articles, blog posts, and marketing trades online, your content has at most 5 to 10 seconds to capture the attention of your audience before they move on to their next post or scroll away. And how can you do that? By catching their attention obviously and that can only be done if you are putting up titles, labels, and banners related to your blog posts. This way once the consumer is interested in your titles or headings, they will automatically click on the content as well.
Invest time (and money) in building a strong brand image
When we go into a bookshop to buy a book, we tend to get more attracted towards the books that have pretty covers with better illustrations (or at least some of us do that if not the real book lovers) and we tend to buy the books that have summaries on the back of them that are giving us a proper idea of what might be in the book. When we read a book we create an image in our mind about it. All of this is to say that image is extremely important. You might get disheartened if things are not working out as smoothly as you hoped for them to, but you need to invest as much time into this as you can. It can take a year, two or three, but you shouldn't give up. Similarly, you will have to invest money too. You can get in touch with SEO and digital marketing agencies that will help you through with your plans and map out things with you and for you, accordingly. Other than that, you can start promoting your brand on other websites and social media platforms so that you can get more exposure for your original content and direct traffic towards your main brand idea.
Become a thought leader and educate rather than a hard sell
Pakistani people are nowadays seen all across the digital platforms either complaining about the number of ads they have to see (mainly the ones that pop up while they are in the middle of watching an interesting YouTube video) or are seen bragging about something good they got off with the help of an ad. This means that overall, an average Pakistani person gets exposed to countless ads per day. And to be honest, it can get annoying if you are just putting your products out through ads and not educating the people on the subject matter.
Adopt customization
Customizing is a process where you get to make anything more personal. If you present your brand or company out there to customers without making sure that it is somewhat personal, they will not want to buy from you. Customization will give you a chance to ensure that your brand has an identity of its own. Your content shouldn't be exactly like everyone else'. This way, you will never be able to make it big. What you need to do is to create content that is much likely not seen anywhere else. You will have to brainstorm ideas and come up with ways to improve your business sales by creating something unique and custom-made.
Create business-to-business content
Business-to-business content is important to keep you in check of the changes that are happening around the world in the marketing world. With the trends changing constantly, it will be in your best interest to go with B2B content rather than other ways.
Become a better storyteller
Nobody wants to hear about the number of your products and their varieties as much as they want to hear about the story behind these products. People would love to learn why you started the brand and what you are trying to achieve. Being a storyteller and telling people your story behind starting the brand and bringing it to the place it is now, will interest the audience and give them a sense of empathy that will make them stay for as long as it takes.
Embrace market automation
Market automation will allow you to keep a check on what your customers are interested in. The types of articles they search for and everything in between. This way, you can also keep your blogs the way they like them and by embracing market automation, you will be able to keep up in 2022 as data-driven marketing gets more essential with the passing days. You can track what your customers are sharing and seeing online and with the help of that, you can do a better job at impressing them and making them stick around.
Think outside the box
Things are changing and flowing along with trends. The things that was important long ago are not important now. So you should always keep your mind open to new ideas and keep thinking outside the box for better ways and ideas to approach your audience and to make your digital content more known, liked, and followed.