Instagram is the most widely used social media application all over the globe. It is considered as one of the best social media platforms where marketers can promote their business. They can showcase their products and services on this active social media handle.
However, it can be a daunting task for most businesses to track and analyze their marketing efforts for the success of their business. This is where you need Instagram analytics tools. Therefore, a lot of paid and free Instagram analytics tools come into existence to help marketers track their Instagram marketing efforts.
These tools provide great benefits to businesses and marketers to check their audience, content performance, and engagement. In this article, we will explain the benefits of paid and non-paid Instagram Analytics Tools. So, keep reading to understand the benefits that will help you to have deep insight into your marketing efforts.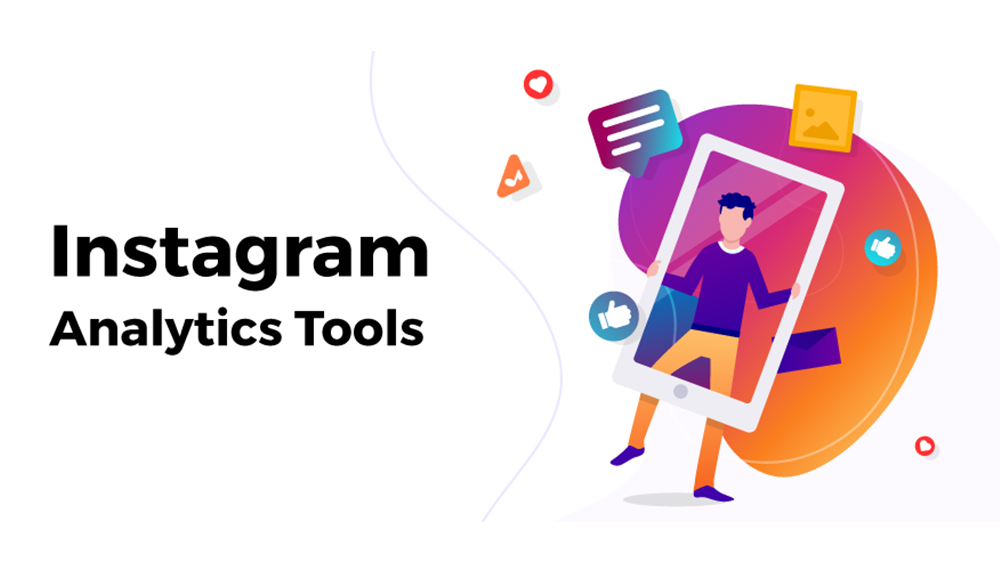 Free Instagram Analytics Tools
If you are running a small business then there is no need to invest in the paid Instagram Analytics Tools. Before buying any tool, you must consider the size of your business and then choose appropriate analytics tools.
Most marketers and businesses only need basic data regarding their business. Most of them only want to check their Instagram stories performance. For such marketers and businesses, you can use free Instagram Analytics Tools. Some of the top benefits of free Instagram Analytics Tools are mentioned below:
Budget-Friendly
Most people are running a small business on Instagram with a little investment. These people prefer to use free Instagram Analytics Tools. Because these free tools are budget-friendly and reduce the cost for you.
The two best free Instagram Analytics Tools are:
Socialbakers
Squarelovin
You can get a subscription to these tools free of cost. These tools will help you to monitor the engagement, popular filters, hashtags, and growth of your campaign, etc. Thus, you do not need to spend a lot of money to monitor these things for your business on Instagram.
Convenient & Easy To Use
If you are a beginner and using an Instagram Analytic tool for the first time then you do not need to hesitate. Using a free analytic tool is not a daunting task. Free analytic tools are very convenient and easy to use.
These tools do not use complex algorithms because they are not as detailed as paid ones. If you are using a tool to analyze data and create reports then free analytics tools are the best to choose. You can check the method on YouTube to use a non-paid analytic tool. Thus all these types of tools are user-friendly.
Basic Overview of Your Campaign
Most small businesses do not need detailed data-packed reports. For those businesses using free analytics tools is one of the best decisions anyone can make. These tools will also provide you with a basic overview of your social media campaign.
You can check a lot of things from these free tools including the weekly or monthly performance of your campaign, the increase and decrease growth rate of your followers, and overall targeted audience engagement. You can check all these details related to your small business with the help of these free tools.
Paid Instagram Analytics Tools
Most people are running a very large business and always need a detailed report regarding everything related to their business or social media campaign. For those businesses, paid Instagram Analytics Tools play a beneficial role. Some of the top benefits of these tools are listed below:
Comprehensive Information Related To Your Business
Paid tools are considered one of the best tools that will provide you with in-depth information related to your business and ongoing social media campaigns, especially on Instagram. You have a better insight regarding a wider variety of data with the help of a paid tool.
The two most widely used paid Instagram Analytics tools are:
Iconosquare
Union Metrics
These tools will allow you to get detailed information regarding your business performance. You can check the most influential users that are using your hashtags. Besides that, you can also check hashtag growth rates whether weekly or monthly.
You can also check the top-performing content, the location of your followers, and dynamics. Similarly, you can also check the online status of your targeted audience. With the help of these paid tools, you can also compare your performance with your competitors. You can export and build your data through these analytics tools.
24/7 Customer Service Option
Paid Analytics Tools provide a great opportunity regarding customer service options. With the help of experts, you can ask all the questions that come into your mind while using the tool. If you have difficulty in using the tool you can seek help from their customer support team.
These paid tools serve as a great learning opportunity to understand and evaluate new techniques. You can also learn how to use these tools by adding advanced options to your Instagram campaigns. So, you can buy a paid subscription to the tool and seek help from their expert team whenever you need it.
Promote Growth Rate
One of the best advantages of using paid Instagram Analytics Tools is that these tools will also grow with you. Not only limited to this, but these tools promote your growth rate and help you to achieve your marketing goals.
These premium tools will help you to get detailed information regarding your company, and your increasing progress, as well as deep report information about your social media campaign performance.
Concluding Lines
Analytics Tools are always helpful in every aspect of your marketing campaign, whether they are paid or non-paid. These tools will always serve as a great measure of the growth of your business. DMT Lahore is one of the best leading platforms serving since 2009. They provide the best services and strategies related to social media marketing. Our expert team will guide you in detail about all Instagram Analytics Tools including their benefits and uses.