The 8 best WordPress plugins if you want:
Load your pages much faster.
Significantly improve your SEO visibility. Indeed, remember that Google officially uses the speed of pages on mobile as a positioning factor.
Provide a better user experience, which can increase traffic and revenue.
Keep in mind that you don't need to install all the plugins. This would be excessive and could have the opposite effect, namely deteriorating the speed of your pages. Some of them have overlapping functions, and it depends on your site which ones are the best choices.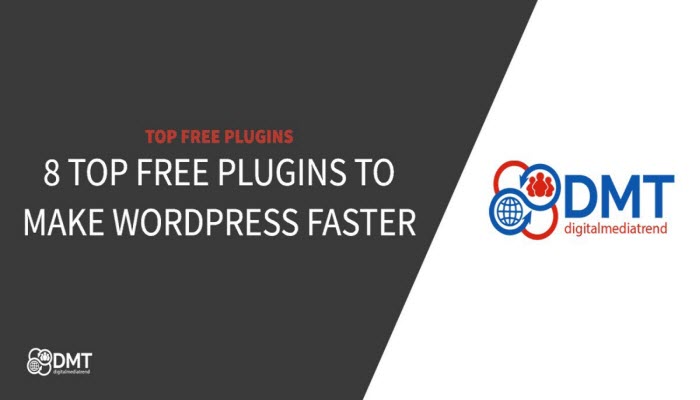 Cache Enabler
Cache enabler is a very simple and lightweight caching plugin for WordPress. Installing a caching plugin is the first step in making your site fast. With this type of plugin, WordPress doesn't need to build every web page from scratch to display it to every visitor. Instead, the CMS serves a saved (cached) copy that was created by your caching plugin. This way, a caching plugin makes your site much faster and more responsive while reducing the load on your web server.
LiteSpeed ​​Cache
LiteSpeed ​​Cache is a powerful and feature-rich optimization plugin that can dramatically speed up your site. Note that the plugin's caching functions only work with web servers that use LiteSpeed ​​server software. Well, let's face it, your web hosting is unlikely to support LiteSpeed ​​caching since only 6.6% of websites are currently powered by LiteSpeed ​​servers. However, most of the other functionality of the plugin is available if your server uses other software, like Apache or Nginx.
Imagify
Imagify is a well-known image compression and optimization plugin. Optimizing images is very important for site speed as they are usually the largest files on web pages. Images are often well over half of the total page size. The most crucial step in optimizing images is to save them in a reasonable size that matches your website. This means that you have to transform those huge 6000px wide photos into 1000px files before posting them on your site.
Autoptimize
Autoptimize is a free WordPress plugin that optimizes your CSS and Javascript files. It can be used to minify HTML, CSS, and JavaScript files, which helps remove spaces and comments from files to make them smaller and faster. The plugin can also combine your CSS and Javascript files to reduce HTTP requests.
Lazy Load for Comments
Lazy load for comments is used to set up Lazy Loading on the default commenting system in WordPress. If you have a lot of comments on your pages, this can be a serious drag on performance. Comments increase the size of your basic HTML file, making your site less responsive. Also, if you have a gravatar file loaded for each comment, it results in a large number of large HTTP requests.
WP-Optimize
WP-Optimize is used to clean your WordPress site's database, which fills up over time. WordPress saves a lot of unnecessary information in the database, like revisions of old posts, spam comments, old pingbacks, and trackbacks, etc.
Cloudflare
The Cloudflare plugin is recommended if you are using Cloudflare on your WordPress site. Cloudflare is a provider of free DNS, a Content Delivery Network (CDN), and a firewall for web applications. It is a very powerful tool to increase the security and performance of your website.
AMP for WP
AMP for WP is a plugin that helps you create AMP (Accelerated Mobile Pages) versions of your web pages. This technology was developed by Google to create separate mobile versions of your web pages that load almost instantly.
AMP for WP is the easiest way to add AMP functionality to your WordPress site. It is compatible with most themes and plugins.